DxGen Corp. obtained MFDA certificate in Myanmar on Dec, 2019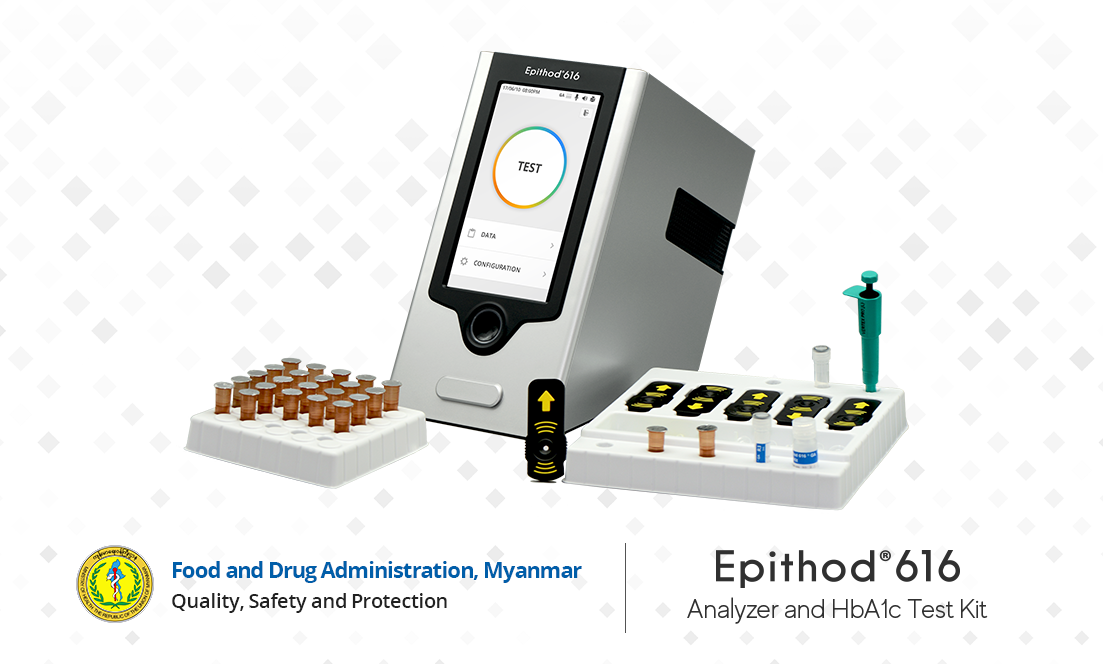 Epithod®616 analyzer provides indicators, including HbA1c, CRP, U-Alb, and Hb.
Our system was proven the quality world-widely and supporting the effective management of diagnostics at POC setting.

The POC market continues to experience exceptionally high growth driven largely by the government growing focus on public health. Overall, POC is still a nascent market in Myanmar, with ample room of growth. Government hospitals with limited financial capacity for a centralized system, the trend to rely on POC analyzers. There is an urgent need about POC analyzer with reliable results within a minutes!

The receipt of MFDA enables our partner to launch the business in Myanmar.
We sincerely appreciate our partner's endeavor and continuous interest.